About Federico Peinado
Federico Peinado (Ph.D. Computer Engineering) is a Teaching Assistant at Universidad Complutense de Madrid, Spain.
His research interests are focused on Computational Narrative (Interative Digital Storytelling and Story Generation), Videogames Design, and Artificial Intelligence + Computational Creativity applied in any kind of humanistic domain.
Other fields in which he has worked are Natural Language Generation, Case-Based Reasoning, Knowledge Representation and Ontologies.

Short bio
Federico was born in 1979 and raised in Talavera de la Reina (Toledo, Spain). In 1997 he moved to Madrid and started his engineering studies. In 2002 he received the Computer Engineer degree (Ingeniero en Informática) from Universidad Complutense de Madrid.
After collaborating for 4 months with Prof. Dr. Luis Hernández, Federico joined GAIA, Group for Artificial Intelligence Applications in early 2003. Since January 2003 to October 2005, he held a Ph.D. scholarship from Universidad Complutense de Madrid.
In 2005 Federico's supervisor Pablo Gervás founded NIL, Natural Interaction based on Language research group, in which Storytelling laboratory (TSTL) Federico is currently working, after obtaining his Ph.D. degree on 25th April 2008, applying Semantic Web technologies to generate stories.
Since November 2005, Federico is a Teaching Assistant at Universidad Complutense de Madrid to research and teach at the old Departamento de Sistemas Informáticos y Programación of the Facultad de Informática of that university. Since September 2006, the name of the new department is Departamento de Ingeniería del Software e Inteligencia Artificial. He has been actively involved in national projects (e.g. TIN2006-14433-C02-01, TIN2005-09382-C02-01, TIC2002-01961 or HP2003-0068) and he has published a number of international contributions in different conferences and journals.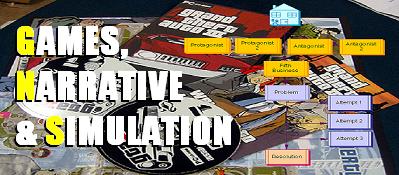 If you have any question about me or my work, don't hesitate to send me an e-Mail.
Last update of my Curriculum Vitae (PDF)
Professional contact
Federico Peinado
Departamento de Ingeniería del Software e Inteligencia Artificial
Facultad de Informática
Universidad Complutense de Madrid
c\Profesor José García Santesmases s/n
28040 Madrid (Spain)

Office number: 411
e-Mail: fpeinado-fdi.ucm.es
Google Talk: federicopeinado (gmail.com)
phone (+34) 913947599
fax (+34) 913947547
website: http://federicopeinado.com
Personal contact
Federico Peinado Gil

e-Mail: email-federicopeinado.com
MSN Messenger: federicopeinado (hotmail.com)
Yahoo! Messenger: federicopeinado (yahoo.com)
Skype: federicopeinado
phone (+34) 653226142


Notice that, in order to avoid spam, the symbol @ has been changed to - in e-Mail adresses!